To view subtitles for a video on the Video Portal simply click on the subtitles icon on the video player controls, as highlighted in the image below.
Please note – when you click this icon, a "search captions" popup will appear over the video – you will need to click the subtitle icon again to remove this from view (the subtitles will continue to display).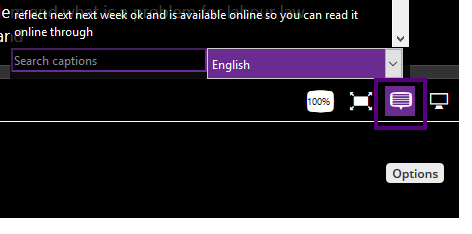 If the subtitles button is not present, it means the video does not currently have subtitles available, and you will need to request them by following the instructions on this page.