To request subtitles for a video on the Video Portal, press the 'Options' button at the bottom right of the video window, as highlighted in the image below.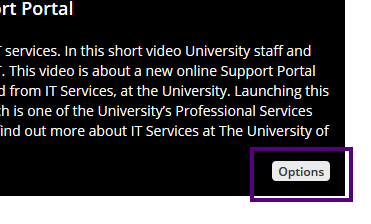 Click the Subtitle request button to request subtitles.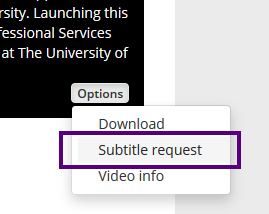 You will need to read and accept the information displayed in the popup window, and click Submit to request subtitles for the video.
Please note – it can take up to 24 hours for subtitles to become available for videos as it depends on a number of factors/services.
An automated speech-to-text service is used to produce subtitles, and accuracy can vary depending upon the quality of the audio track.