It is possible for staff and students who are logged into the Video Portal to request subtitles for any media file (as long as it has an English language audio track).
Requesting Subtitles
To request subtitles for a media file, press the 'Options' button at the bottom right of the video window, as highlighted in the image below.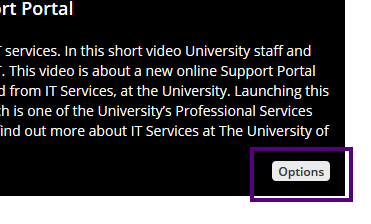 Click the Subtitle request button to request subtitles.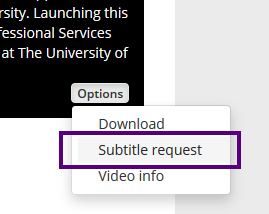 You will need to read and accept the information displayed in the popup window, and then click Submit to request subtitles for the video.
Please note – it can take up to 24 hours for subtitles to become available for videos as it depends on a number of factors/services.
Displaying subtitles
To view subtitles for a video, simply click on the subtitles icon on the video player controls, as highlighted in the image below.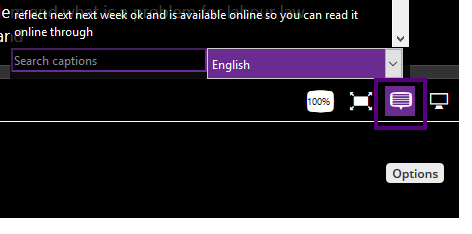 Note – if the subtitles button is not present, it means the video does not currently have subtitles available, and you will need to request them by following the instructions above.
Need help?
If you have any issues with using subtitles, contact us via the IT Support centre.