We are currently trialling the use of new wireless microphones within some rooms.
These microphones will provide much better audio quality in locations where there was previously only a USB microphone located on the desk.
It is advised that the wireless mic is used for all lectures which are recorded for podcasting as it means that the quality of audio recorded will be consistent wherever you move within in the room.
The wireless mic will be in the charging cradle located on the desk, as shown in the image below.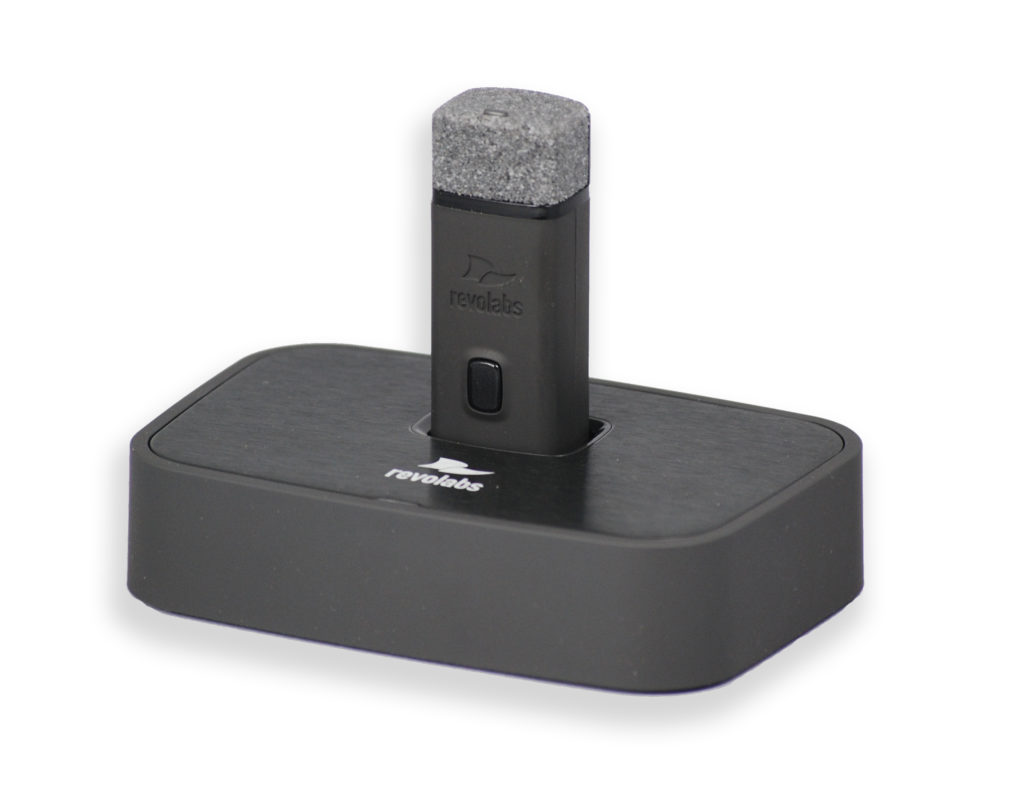 When the microphone is removed from the cradle, a green light will flash on the front of the mic for a few seconds – when this light becomes a solid green, it is ready for use.
The microphone can be attached to clothing or a lanyard, and should ideally be around 15 – 30cm from the mouth.
Once the lecture has finished, simply replace the mic in the charging cradle.